WELCOME TO THE REDKEN TRIBE!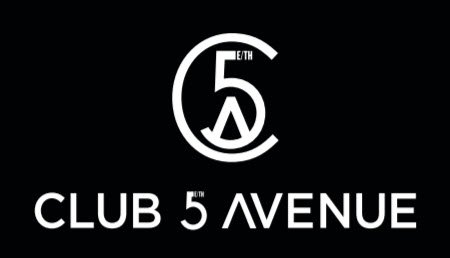 YOU JUST ACQUIRED 76,500 POINTS ON CLUB 5TH AVENUE, REDKEN'S LOYALTY PROGRAM!
WHY BECOME A C5A MEMBER?
LEARN BETTER. EARN BETTER. LIVE BETTER.
Learn better with our unique personal-based approach created to offer the ultimate education experience.
Earn better by elevating your professional skills in business, design and color, personal development, and wealth building. Live better by increasing your income.
That is our commitment to you!
HOW IT WORKS:
GROW YOUR BUSINESS FASTER.
1. Get points for every dollar you spend on Redken products.
2. Redeem points for education, merchandising, and products that will help you grow your business.
3. Reach higher tiers and get rewarded even more quickly.
SIGN UP TODAY AT
C5A.REDKEN.CA
OR
CONTACT YOUR DISTRIBUTOR SALES CONSULTANT!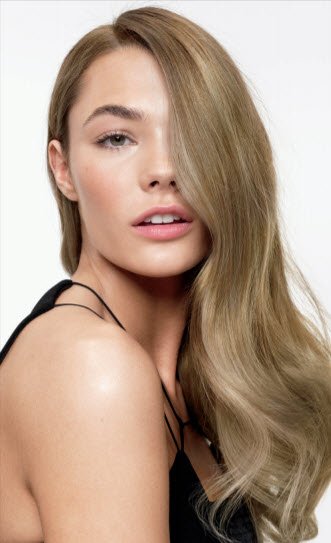 THE WAY WE DO COLOR
REDKEN COLOR MANTRA
APPLY IN ZONES. MAXIMIZE COLOR RESULTS.
MINIMIZE STRESS ON HAIR. ALWAYS USE pH-BONDER.
ZONE 1: Regrowth or root area, approximately the first ½ inch of hair
ZONE 2: Mid-shaft area, begins where Zone 1 ends
ZONE 3: Overly porous hair that extends past the shoulders (not all hair has a Zone 3)
WE APPLY COLOR IN ZONES BASED ON pH SCIENCE BECAUSE:
• Each Zone accepts color di erently based on the conditionof the hair
• We care for the integrity of even the most sensitized parts of the hair
• The combination of alkaline and acidic color maximizes color results and minimizes stress on hair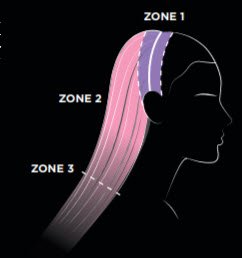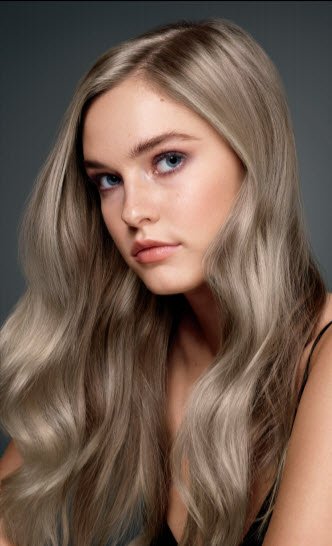 SHADES EQ
THE HAIRCOLOR THAT THINKS IT'S A CONDITIONER!
SHADES EQ GLOSS
• Gloss, tone, refresh and blend gray
SHADES EQ GLOSS
• Acidic pH
• Ammonia-free for a pleasant smell
• Always tone with acidic demi-permanent color after lightening for outstanding condition and shine
• No lift—no need to worry about banding or harsh regrowth
• Refresh all Redken permanent haircolor
• Mix of direct and oxidative dyes

SHADES EQ GLOSS PROCESSING SOLUTION FOR PRECISION APPLICATION
Love Shades EQ Gloss? Now you can double the love—and your artistic options — with Shades EQ Processing Solution for Precision Application!
• Transforms any Shades EQ liquid gloss formula into a versatile gel for greatercontrol and precise application
• Perfect for lowlights, contouring and defi ning
• Now you have two processing options for customized control and unlimited creative possibilities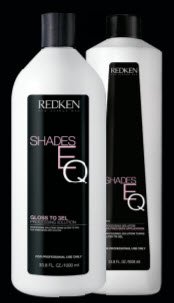 SHADES EQ INTRODUCTION
LEARN WHY REDKEN COLOR AMBASSADOR TASHA PARKER LOVES SHADES EQ!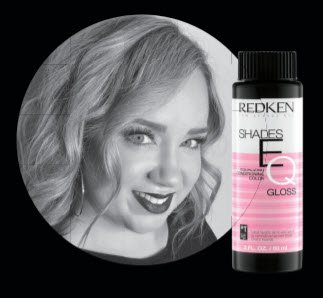 SHADES EQ
BY TASHA PARKER
@tashaparkerhair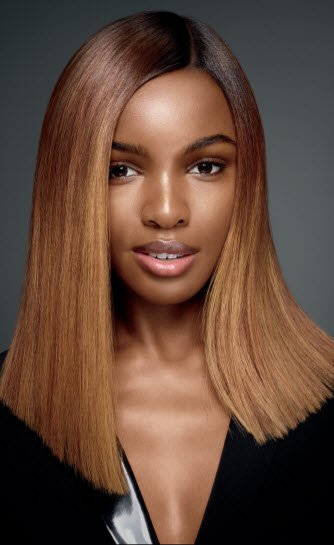 COLOR GELS LACQUERS
THE SHINE OF A GLOSS, THE SATURATION & COVERAGE
OF A PERMANENT + THE PERFECT MATCH WITH SHADES EQ
NEW AND IMPROVED FROM THE INSIDE OUT!
New low-ammonia base with up to 100% gray coverage

Advanced red dye technology for the most vibrant, long-lasting reds

Express application and processing time

Intense saturation and shine

The perfect liquid pair with Shades EQ Gloss

Used with Redken Pro-oxide Cream Developer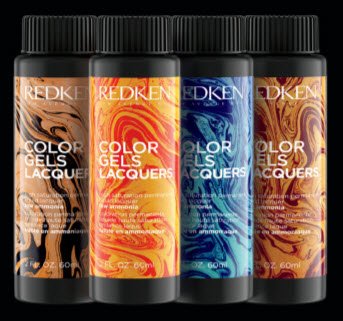 COLOR GELS INTRODUCTION
LEARN WHY REDKEN COLOR AMBASSADOR KATRINA SMILEY LOVES COLOR GELS!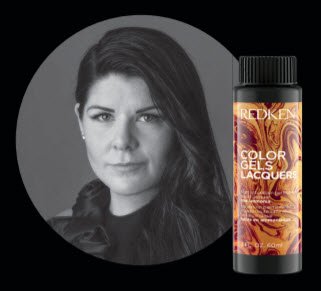 COLOR GELS LACQUERS
BY KATRINA SMILEY
@katrina_smiley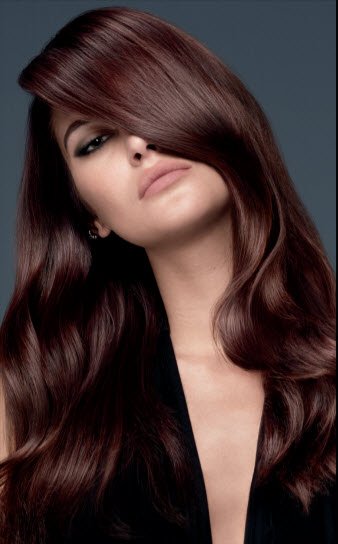 COLOR FUSION
COLOR FUSION ADVANCED PERFORMANCE COLOR CREAM
NATURAL-LOOKING, MULTI-DIMENSIONAL RESULTS WITH CONDITION AND SHINE
• Color Bond Technology locks in color with intense conditioning and radiant shine
COLOR FUSION TECHNOLOGY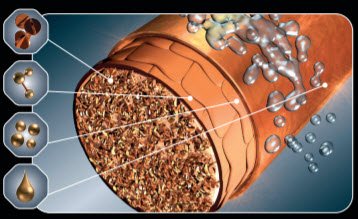 COVER FUSION TECHNOLOGY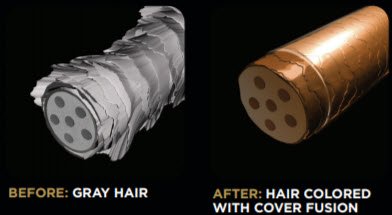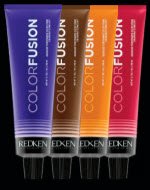 COLOR FUSION
• 100% oxidative dyes
• Healthy-looking,multi-dimensional results
• Lighten, darken, match natural haircolor, cover gray or create high-fashion techniques
• Includes Cool Fashion, Natural Balance, Natural Fashion and Fashion families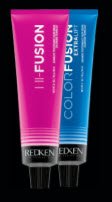 HI-FUSION
• Tonal amplifi er and highlighter
• Used as an amplifi er to boost intensity or alone to create vibrant highlights
EXTRA LIFT
• 100% oxidative dyes
• For high-end blondes with up to 5 levels of lift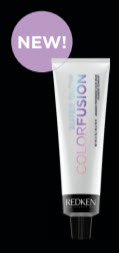 NEW SUPER GLOW
• Boosted refl ect shades with no added background
• Use alone or as an amplifi er to create customizable, luminous results on darker levels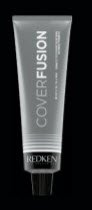 COVER-FUSION
• 100% oxidative dyes
• For superior, naturally refl ective coverage on hair that's over 50% gray
• Pre-blended shades, no mixing required
• Breakthrough low-ammonia formula for high client and stylist comfort
• Helps to address aging hair issues such as loss of shine and elasticity
COLOR FUSION INTRODUCTION
LEARN WHY REDKEN COLOR AMBASSADOR CATHERINE ALLARD LOVES COLOR FUSION!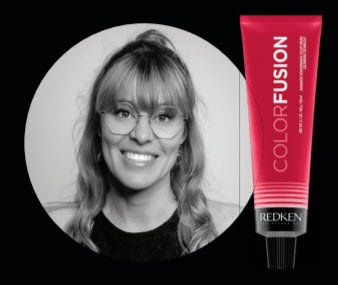 COLOR FUSION
BY CATHERINE ALLARD
@catherineallard.artist
CHROMATICS
PRISMATIC PERMANENT COLOR
OIL-POWERED. CARE-OBSESSED. PERMANENT HAIRCOLOR.
• Breakthrough ODS2 (Oil Delivery System) + Protein Extract Technology delivers multi-dimensional 4D color results deep into every hair strand
• 2x fortified* hair
• Up to 100% gray coverage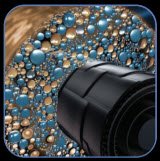 1.SURROUND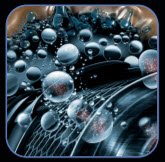 2.PROPEL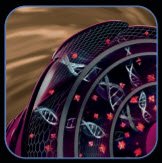 3.2X FORTIFIED*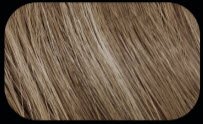 CHROMATICS MULTI-DIMENSIONAL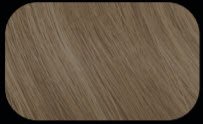 CHROMATICS ULTRA RICH MONOCHROMATIC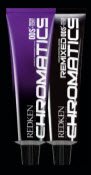 CHROMATICS & CHROMATICS REMIXED
• 2x fortifi ed hair*
• Zero ammonia, zero odor
• Up to 100% gray coverage
• Multi-dimensional, 4D color results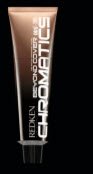 CHROMATICS BEYOND COVER
• 2x fortifi ed hair*, 2x smoother hair**
• Zero ammonia, zero odor
• 100% gray coverage for hair with 75% or more gray
• Pre-blended shades for easy application
• Multi-dimensional, 4D color results
• Includes argan oil, protein extracts and ceramides, plus antioxidants, acai and vitamin E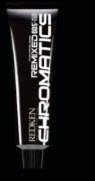 CHROMATICS ULTRA RICH
• 2x fortifi ed results*
• Monochromatic color results
• Cool fundamentals
• Luminous shine
• Up to 100% gray coverage
Haircolor System with 20 Volume Oil in Cream Developer and Redken Hair Cleansing Cream Shampoo vs. uncolored hair treated with a non conditioning shampoo **Leaves hair 2x smoother than before coloring
CHROMATICS INTRODUCTION
LEARN WHY REDKEN COLOR AMBASSADOR CELENE DUPUIS LOVES CHROMATICS!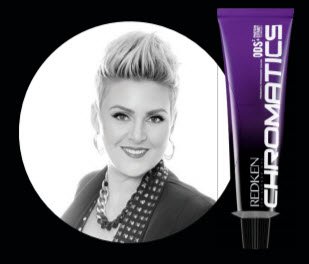 CHROMATICS & ULTRA RICH
BY CELENE DUPUIS
@celenedupuis
JOIN THE TRIBE
SIGN UP TO THE REDKEN CANADA GROUP FOR STYLISTS!
ENTER AND LEARN ABOUT TIPS & TRICKS, NEW TECHNIQUES, EDUCATION PROGRAMS, AND SO MUCH MORE FROM 11,000 OTHER CANADIAN STYLISTS JUST LIKE YOU!